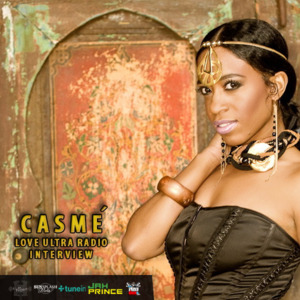 Love Ultra Radio spoke with singer, Gumbo artist Casme'. Find out when she wrote her first song, how "Gumbo Artist" was created and why the term relates with her many styles. Learn about her new album release "A Taste Of Gumbo", her new dance the "NOLA Step" and her community outreach program, Casme' Cares. Listen to some advice she has, which musicians she listens to and what she loves ultra. Follow Casme' & learn to "NOLA Step"
Tracks:
Love In The 90z – Mack Wilds
Full Casme' Interview
New Orleans (The NOLA Step) – Casme
Click HERE to download or listen to the player below.
Jah Prince spins Caribbean, African and American music alongside DJ Rasta Root, as he welcomes you to the 9 year epic event called 'Face Off Fridays', held every second Friday at MJQ Concourse.
Jah Prince spins live on-air every 3rd Friday during the 2pm – 4pm slot of the Caribbean Runnings Show heard on 89.3fm. This programming is heard all over the streets of Atlanta via 100,000 watts of community funded power. WRFG (Radio Free Georgia) is your station for progressive information and the stream can be heard online at www.wrfg.org.
Listen weekly on www.DaFlavaRadio.com for the 'Sunsplash Mix Show' Saturday Mornings from 10:00 am to 1:00 pm (Eastern). This show is also heard on AB+L Radio, MovementsRadio.net and in the streets of Gambia on Vibes FM 106.1 & Radio 971 in Dubai (UAE).
Also listen for 'Love Ultra Radio, the modern R&B, Soul, Urban and Pop-Fresh mix show heard Tuesday evenings from 9:00 pm to 1:00 am (Eastern). Jah Prince dedicates the playlist to soul, urban and pop-fresh music, then adds a comedy segment and motivational moment, geared for a mature audience.
Sponsored by: Caribbean International Shipping Services Inc. – 'Just Pack It, We'll Ship It' www.caribbeanshippingservice.com (( and )) Startime Computers – 'Your Roadmap to Technology' www.startimecomputers.com (( and )) JayForce.com – Urban Music Blog.Sunsplash Media, Inc., CY Clothing Inc. – www.cyevolution.com
---